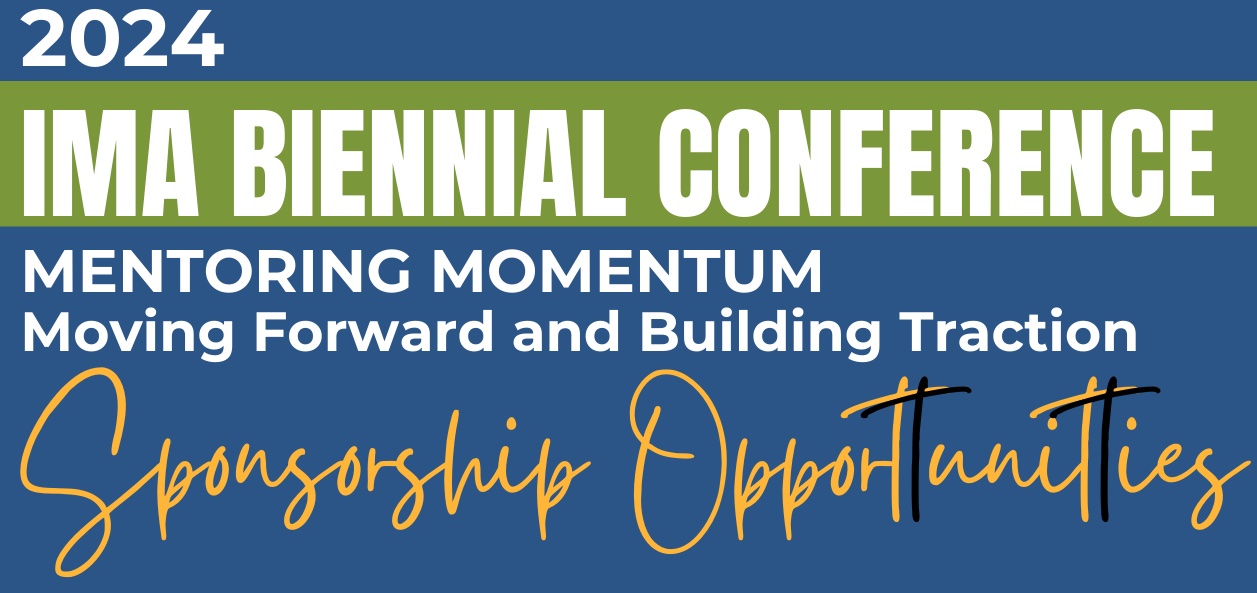 The International Mentoring Association (IMA) is pleased to invite organizations/companies and individuals to serve as sponsors for the 2024 Conference, scheduled for February 25-27, 2024 at the Hilton University Place in Charlotte, North Carolina, USA.  International and national conference attendees will represent corporate, health care, higher education, youth, non-profit, PreK-12 education, academic research, and government mentoring programs. The conference features two days of concurrent sessions, three keynote speakers, and plenary/ concurrent sessions as well as ongoing opportunities for networking with scholars and professionals in the field of mentoring.  This year's conference theme is Mentoring Momentum: Moving Forward and Building Traction. 
Serving as a sponsor for this prestigious conference is an opportunity to showcase your organization/company or individual entrepreneurial talents for leading professionals and scholars in the field of mentoring.  This marketing opportunity will benefit a limited number of sponsors as well as the potential for continued business for your organization/company. Due to the committed professional base of attendees at this conference, we are confident you will find your participation worth your investment. We have carefully selected potential sponsorship businesses to receive this invitation. This venue is a specialized marketing and business opportunity with cross-industry mentoring professionals. Please review the sponsorship levels at the end of this letter and let me know as soon as possible of your interest.
You may contact us directly at [email protected] to discuss your interest or questions. We are excited to share this invitation with you and look forward to hearing from you!