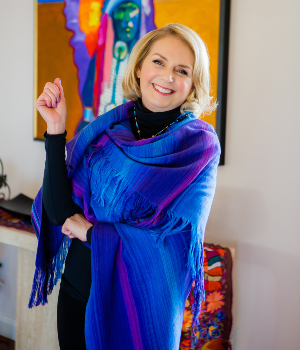 Susan Fowler is the founder of Mojo Moments, a company dedicated to building psychological capacity with leaders at all levels. They deliver empirically sound and innovative learning experiences through their MojoChannel™ global network and their new MojoCoach™ certification. 
Susan has more than forty years of experience in leadership and motivation as a researcher, consultant, and keynote speaker in over forty countries worldwide. She is the creator and lead developer of Blanchard's Self Leadership curriculum, teaches executive leadership at the University of San Diego, and is the bestselling author of Why Motivating People Doesn't Work... and What Does, 2nd edition, which has been translated into fourteen languages. She is also the author of Master Your Motivation and, with Ken Blanchard, Self Leadership and The One Minute Manager.

Creating Mojo Moments: Myths and Facts about Motivation
Watch video to learn more about this keynote
Motivation is at the heart of everything people do. Discover the truth about motivation as Susan reveals groundbreaking science that exposes the flaws in traditional motivation theories. Say goodbye to outdated practices and embrace an innovative approach to motivation that could revolutionize your mentoring, leadership, and coaching.